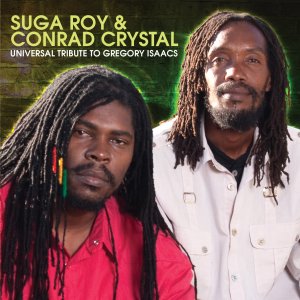 On October 25, 2010 the Reggae community lost one of its most legendary of voices when Gregory Anthony Isaacs died in London after an extended battle with cancer. The reaction was great across the world and eight months later, wonderfully, it continues, as the venerable duo, Suga Roy & Conrad Crystal now release their latest project - 'Universal Tribute to Gregory Isaacs'.
The album features the pair taking on 18 of Isaacs' most well known hits such as Rumours, Universal, Tune In and, of course, Night Nurse. Also, joining in on the album are veterans Fantan Mojah and Luciano on separate tracks.
'Universal Tribute to Gregory Isaacs' can currently be purchased through etailers worldwide and will be available on physical CD release on June 23rd by Fireball Records (Suga Roy's own label).