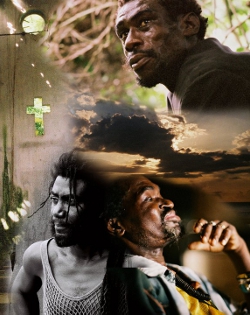 'Man Free' is a new documentary – shot mostly between 2003 and 2004 – about the life of everyday people in Jamaica. The stories are told by the people themselves, among them a taxi driver called Master Blaster, a young woman who runs her own bakery and the soulful one string singer Brushy, who you also met in the documentary 'RiseUp'.
It's not all about reggae or having a good time. Jamaica is a land with conflicts and struggles, where many people fight for a better life. Young and old come together to battle politics, crime, violence and drugs.
'Man Free' is narrated by the late film director Perry Henzell and also includes the last documentary footage of him before he passed. This legendary director is probably best known for the cult movie 'The Harder They Come', which starred a young Jimmy Cliff.
'Man Free' launches on iTunes in October.