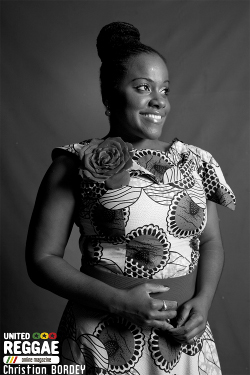 Considered by many specialists as the most talented female singer in Jamaica – she won the EME Awards 2011 in the category "female vocalist of the year" five months ago – Etana has just got a management deal with Penthouse Records owner Donovan Germain. This deal should allow her to uplift her international career.
"Etana is expected to be at the forefront of the Reggae battle and I am gonna be working very hard to help her accomplish her goals" said Germain.
Traveling the globe this summer performing on the world's largest reggae festivals and planning another European tour in October and November. "The Strong One" will be back in Penthouse studio during autumn to complete her third album which will be released by VP Records next year.