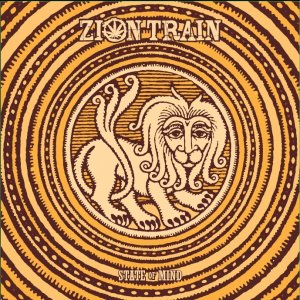 Due out on the 3rd October is the new Zion Train album 'State Of Mind' the official follow up to 2007s Jamaican Reggae Grammy 'Best Dub Album' award winner 'Live as One' and best of compilation 'Dub Revolutionaries' from earlier this year.
From the few previews I have heard so far it will be another blend of reggae and modern dance styles featuring the band's staple ingredients of brass, bass, dubwise rhythms and hard electronic beats combined with few new string additions.
Guest vocalists appearing along with Zion Train's own Dubdadda and Lua are Brinsley Forde of Aswad, on an update of their classic Rainbow Children which has already seen release as a single and the up and coming Jamaican Dub Poetess Jazzmin Tutum on the potent Share The Flame.
Zion Train will begin an autumn tour to promote the album with prospective dates for 2012 already including USA, Japan, Latin America as well as visits to Dubai and the Caribbean.