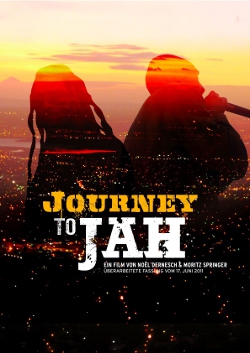 For the past five years German film directors Noël Dernesch and Moritz Springer have been working on the movie 'Journey to Jah' – a picture that tries to show reggae as an intriguing construct of music, politics and spirituality.
They have followed Gentleman and Alborosie as they try to bridge the gap between cultures. They have also talked to artists such as Luciano, the late Gregory Isaacs and Lutan Fyah as well as followed the young, ambitious Terry Lynn around in Waterhouse, one of the numerous ghettos in Kingston.
Part of the financing for 'Journey to Jah' is provided by film fund Medienboard Berlin Brandenburg. And this is where you can come in and help to finance the remaining part of the project through crowd funding via Kickstarter.
Crowd funding enables production of independent films, and in this particular case helps to close the current financial gap of $60,000.
Kickstarter is an all-or-nothing fundraising service. If the full amount of $60,000 is not raised, the project doesn't get financed. This means that your contribution will only be debited if the project reaches the desired amount.
The funds will be used for travelling, accommodation, rent of equipment, sound design and mixing, editing and translation.
Depending on the size of the donation you can receive a DVD, a T-shirt, a concert ticket or an invitation to the premiere.
Click here to visit Kickstarter if you want to support 'Journey to Jah' with any desired amount.