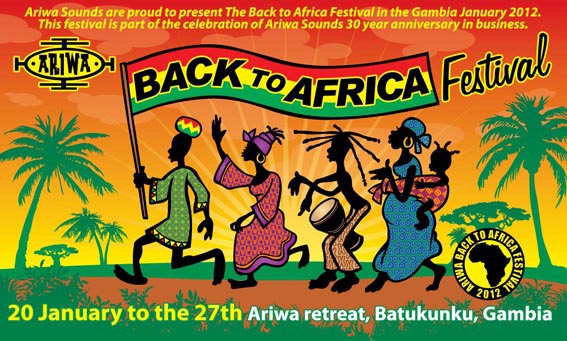 From humble beginnings in the front room of 19 Bruce Road in the south London suburb of Thornton Heath, Neil Fraser, or the Mad Professor as he is better known, has built Ariwa Sounds into one of reggaes most successful and influential labels of recent times.
The label is now reaching its 30th anniversary and to celebrate this event will be holding the Back to Africa Music Festival in The Gambia from Friday January 20th to Wednesday January 25th next year at the sea side resort of Batukunku in the south of the country.
The Mad Professor has worked on many types of Reggae genres during this time so expect to hear Dub, Dubstep, Lovers Rock, Dancehall and Roots & Culture by a variety of artists like Turbulence, Macka B, Tippa Irie, Earl 16, Aisha, Levi Roots, The Robotiks, Brinsley Ford, the Mad Professor himself plus many more including a selection of local artists. On top of this the festival will also offer workshops, seminars and an exciting Miss Natural Beauty contest.
For more information visit www.backtoafricafestival.com