Jimmy Cliff is a recent inductee into the Rock and Roll Hall of Fame and one of Jamaica's most successful musicians with several hit songs on his list of merits. Many people recognize him for Wonderful World, Beautiful People, Many Rivers to Cross and The Harder They Come, the lead-motive to the motion picture of the same name, a picture where Jimmy Cliff also played the leading role.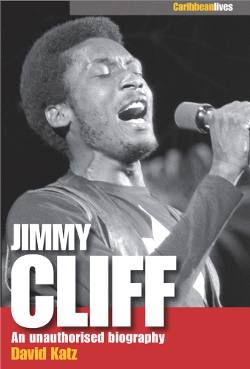 Jimmy Cliff has – just as Bob Marley, Desmond Dekker and Toots Hibbert – been hailed as an early superstar of Jamaican music.
His story will now be told in 'Jimmy Cliff: an Unauthorised Biography' written by music journalist and author David Katz, previously responsible for 'People Funny Boy: The Genius of Lee "Scratch" Perry' and 'Solid Foundation: an Oral History of Reggae'.
'Jimmy Cliff: an Unauthorised Biography' tells the tale of how Jimmy Cliff battled poverty, controversy and prejudice to become a world-class musician credited with making reggae popular with a global audience. It is based on extensive interviews with the artist and his peers as well as press archives and other sources.
'Jimmy Cliff: an Unauthorised Biography' is set to be released on 30th November 2011.