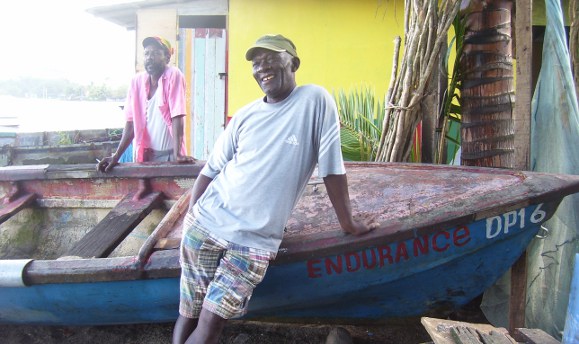 Leonard Dillon founded, together with Aston Morris and the late Stephen Taylor, the ska, rocksteady and reggae vocal group The Ethiopians in the mid 60's. Aston Morris soon left, and The Ethiopians first hit song Train to Skaville was recorded as a duo.
Other smash singles for a number of acclaimed producers soon followed. Engine 54, The Whip and Everything Crash only to name a few.
In September 1975 a tragic accident occurred. Stephen Taylor was working at a gas station when he was killed by a van while crossing the street.
Leonard Dillon took a break from the music business for two years. In 1977 he was back and put out the excellent roots album 'Slave Call' together with Winston "Niney" Holness.
Since then Leonard Dillon has toured on and off and recorded sporadically both solo and in a new version of The Ethiopians with female backing vocalists Jennifer Lara and Merlyn Webber.