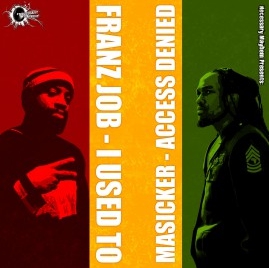 UK producer Curtis Lynch has issued a new 12" with vocals from Franz Job and the less-known singjay MasSicker. Both tunes come with the respective dubs, with Curtis Lynch himself stepping behind the steel pans on Access Pans.
The riddim is classic Lynch – 80's and early 90's digital roots with hard drums and a deep bass line – and will appeal to fans of reggae, dubstep and probably also drum & bass.
Apart from being released as a 12" the four songs are also available as digital download at reggaesoundnetwork.com.