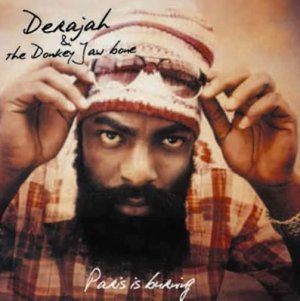 When the now folded French label Makasound did their acoustic Inna de Yard project some years back a talented singjay named Jah Youth was discovered. He sang the deep Who Yeah Yah with great esteem.
Later he changed his name to Derajah and followed Inna de Yard All-Stars on tour.
Now he is about to release his debut album 'Paris is Burning' together with French old school roots reggae rockers the Donkey Jaw Bone. The album collects 13 tracks with a guest appearance by foundation deejay Big Youth, and was recorded in the band's studio in Paris using vintage equipment.
'Paris is Burning' hits the streets through Chapter Two Records on 28 November.