Jamaican singer I-Octane – enlisted by Billboard Magazine as one of their 15 Artists Impacting the Indie Scene – has had a steady buzz around him for the last year or so. His breakthrough came in 2007 with Stab Vampire that became the number one song in Jamaica and received the award for Video of the Year at the Excellence in Music Awards (EME).
He has continued with a steady stream of hits songs, such as Lose A Friend and Puff It. He is also represented on the hit song compilation 'Ragga Ragga Ragga 2011' with Nuh Love Inna Dem and Nuh Ramp Wid Wi.
Now I-Octane is set to release both an EP and a full-length album. The EP – 'Straight From the Heart' – includes six tunes and is scheduled for release on 6 December.
Burn dem Bridge is the first single of the EP and is produced by Stephen "Di Genius" McGregor. Other producers include Garry G and Dev Kutta.
'Straight From the Heart' also offers a few surprises and the listener will be introduced to a different and more mature I-Octane.
"I've been introduced to different sounds and different producers so for me it's all about growth. I have also matured as a person so you will be able to see and feel some of those things in some of the songs," he says in the press material.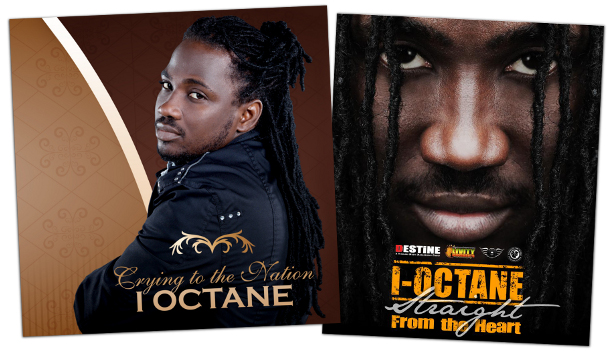 The EP sets the stage for I-Octane's upcoming debut album 'Crying to the Nation', slated for release on 14 February 2012 on reggae giant VP Records. Its first single is the Robert Livingston produced L.O.V.E.Y.O.U, a pop-oriented reggae tune with an infectious chorus.
"I feel good about all the songs I've done since I have started out, but this album is very special to me because I got the chance to make the type of songs that I really enjoy and meds the music in a different creative way. My fans will get to see another side of me and after all the challenges I've faced in the industry, seeing my first album is a great accomplishment. I give thanks for that," continues I-Octane in the press material.
Most of the album's tracks have never been heard before and it features collaborations with Agent Sasco, Tarrus Riley and Alborosie.