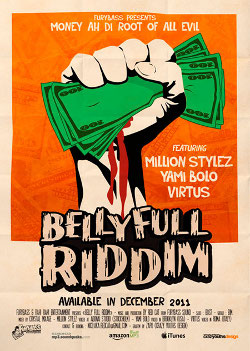 After the success in 2010 with the relick of Peter Broggs' ganja anthem International Farmer, French label Furybass – run by producer Red Cat – versions another 70's tune.
This time it's The Gladiators' tune Bellyfull that gets the Red Cat treatment.
Three artists are riding the riddim. Million Stylez from Sweden, Virtus from Italy and Waterhouse legend Yami Bolo.
The Bellyfull riddim is available on iTunes, Amazon and others from 16 December. A vinyl release is also announced.