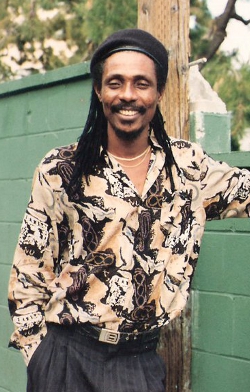 Barry Llewellyn – one third of the original line-up of the Jamaican rocksteady and reggae vocal trio The Heptones – has passed away, according to Irie-FM. The trio also included front man and bass player Leroy Sibbles along with Earl Morgan.
Barry Llewellyn and Leroy Sibbles have toured as The Heptones during the last couple of years. But the group was at its peak in the late 60's and early 70's scoring hits such as Fattie Fattie and Pretty Looks isn't All.
Even though Leroy Sibbles was responsible for most of the lead vocals, Barry Llewellyn sang lead and co-wrote the beautiful Book of Rules.