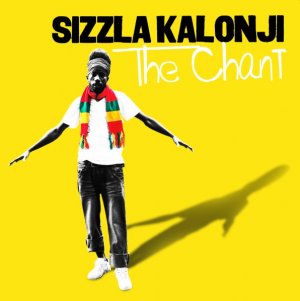 As if the first quarter of 2012 wasn't already sterling enough with reported releases coming from the likes of I-Octane, Konshens and Midnite on the schedule, it just got even brighter as the month of February marks the release of 'The Chant', the new album from Reggae legend, Sizzla Kalonji. The chanter follows up on an impressive 2011 by returning to one of the original 'sources' of his extreme talent via linking with Everton 'Dr. Cave' Moore of the famed Caveman who helped bring Sizzla to prominence originally and now helms this recording. Presumably, that means that fans can expect to hear a great deal of vintage-like material from the artist.
'The Chant' also reportedly includes lyrics to each of the album's 13 tunes, as well as an extensive word by esteemed Reggae historian, John Masouri. The album does include mostly new material, but also features two previously well known tracks, Hungry Children and Zimbabwe both of which, incidentally, also featured on the excellent compilation 'Caveman Culture Sound Vol. 1' from 2009.
AfroJam Music handles the releasing of Sizzla Kalonji's potentially huge album, 'The Chant', which is set to arrive in stores around the world on February 17.