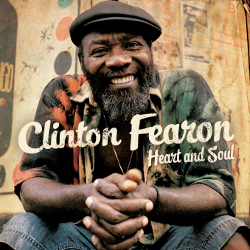 Clinton Fearon – former bass player and singer in Jamaican trio The Gladiators – drops his second acoustic set in late March. It includes new versions of songs composed during his time in The Gladiators.
'Heart and Soul' – as the album is titled – differs slightly from Clinton Fearon's previous acoustic album 'Mi An Mi Guitar'. Rather than only a voice and a guitar, he also played lead and rhythm guitar, acoustic bass and percussion on this album.
The album drops on Chapter Two Records as CD and digital download and will be launched with acoustic performances in France and the U.S.