Jamaican singer Brina, who last year dropped the excellent singles Listen and Real Reggae Music, is back.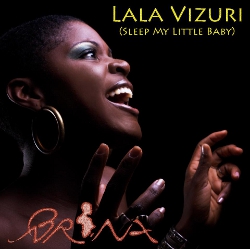 Her new single Lala Vizuri (Sleep My Little Baby) is a cool one drop that shares both English and Swahili. It's recorded with Sly Dunbar on drums, Istvan Dely on percussion, Demar Gayle of Raging Fyah on keyboards, Omar Francis on guitar and Kieran C Murray on bass.

"Every singer should have a baby's song. I have been performing this song since I wrote it in 2009, and now it's time to share it with the rest of the world. This is a song for healing the soul. It goes out from my heart to the children of the world," says Brina in a press release.

Lala Vizuri is available as a free download via Brina's website.