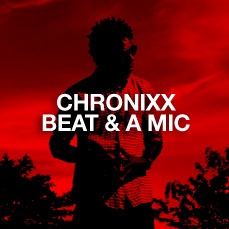 Jamar McNaughton, aka Chronixx, is a 19 year old from Jamaica that has hooked up with French production team Special Delivery for a new single and an upcoming EP.
Chronixx decided to pursue music seriously after the passing of his little brother in 2007, but actually wrote his first song at the age of five and went on to be choir director and worship leader at church by the time he was only eleven.
He has previously been working with Lutan Fyah and Romaine "Teflon" Arnett. After the passing of his friend Alty "J.O.E" Nunes he further reinforced the calling he got from his brother.
His new single Beat & A Mic is available in online stores and the EP hits the streets later this year.