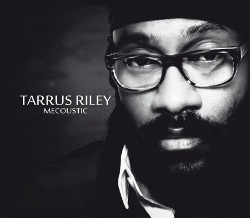 Jamaican singer Tarrus Riley follow-up his acclaimed third album 'Contagious' with a new side project titled 'Mecoustic' on April 17th on French label Soulbeats.
'Mecoustic' is produced in collaboration with Dean Fraser and presents a new side of Tarrus Riley, a side rather different to his usual reggae and dancehall vibe. It contains 15 tunes of which the majority is partly acoustic re-workings of previously released material, such as System Set, One Two Order and She's Royal.
'Mecoustic' was recorded at Grafton Studios in Kingston and will be available on CD and digital download.