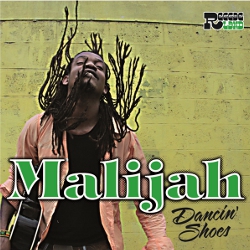 Jamaican singer Malijah has teamed up with Reggaeland for his debut album 'Dancing Shoes', released on March 8.
It contains 13 tracks, of which three are previously released, ranging from cultural roots reggae and easy skanking one drop to dancehall. The single Like How the Water is a celebration to Jamaica and its 50th anniversary.
'Dancing Shoes' follows several strong early singles from Malijah, though not included on this album. So do yourself a favor and also check out his Louie Culture duet Hills Farmer, One More Spliff, No Combo – a version of Lorna Bennett's Breakfast in Bed – and the Fyakin combination Sincerely.