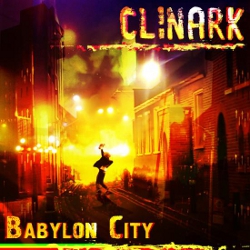 Bermuda born singer Clinark – who dropped a Michael Jackson tribute album two years ago – sends out a message for the youth with his latest single Babylon City, voiced on House of Riddim's Crisis riddim.
Clinark now lives in Edmonton, North London, and saw firsthand the devastation last year's riots had on his local community and nearby Tottenham.
"I had the Crisis Riddim sent to me by Sam Gilly at the House of Riddim several months ago and I just had the chorus, 'can't you see what a gwan in Babylon City,' as I watched the riots unfold on the TV last summer, I immediately thought of this song," explains Clinark in a press release, and continues:
"When I passed through the affected areas, seeing that whole buildings had to be torn down I was shocked. I just felt able to finish this song with those images in mind. It's a dire warning that we need to focus on our children's well-being, more than ever, to safeguard the future and all need to communicate better."
Babylon City is currently available as digital download.