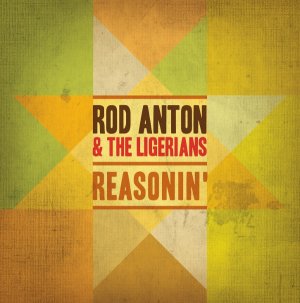 After an acclaimed four track EP released in February, French/Portuguese singer Rod Anton and his backing band The Ligerians arrive with their debut album 'Reasonin'', an album recorded in France and Jamaica with guest vocalists such as Max Romeo, The Congos and Vaughn Benjamin from Midnite.
'Reasonin'' collects 14 tracks and revolves around the notion of reasoning', described in the press release as a form of communication, reflection and exchange between individuals seeking to attain wisdom. This notion of reasonin' is also defined by tracks like We Go Reason, the interlude Reasonin' With The Congos and the album's outro.
'Reasonin'' hit the physical and digital shelves as CD and digital download on May 21st.