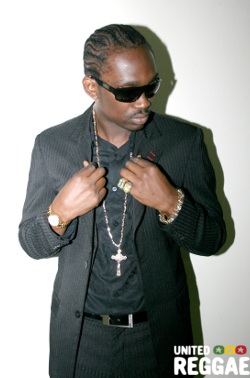 The reggae music industry was dealt yet another massive blow with the arrest of popular dancehall DJ, Busy Signal. He recently performed in Paris and Amsterdam and was on his way back from London to Jamaica when he was picked up by the authorities at the Norman Manley International Airport in Kingston.
According to reports, he is facing extradition charges in the United States. It is alleged that in 2002 he was held on drug charges in the US and fled that country before his sentence could be handed down.
The DJ has done collaborations with top artistes in the business such as C-Sharp and Marcia Griffiths and was the only DJ on VP Records' 'Reggae Gone Country' album. He is known for popular hits such as One More Night, Nah Go a Jail, Jamaica Love and his cover version of The Gambler. To date he has released four albums: 'Step Out', 'Loaded', 'D.O.B' and 'Reggae Music Again' released last month.
He is scheduled to appear in the Half Way Tree Resident Magistrate's Court on Thursday.