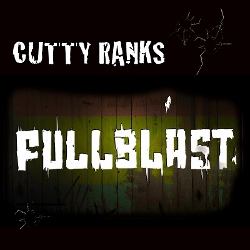 Veteran rock-stone voiced deejay Cutty Ranks has recently dropped the three track EP Full Blast on his own imprint Philip Music. With the title track Cutty Ranks gives a gritty take on the reality of living in the urban jungle of Kingston bringing a message of non-violence and justice.
This digital released EP is a taste of Cutty Ranks' new album coming later this year.
Cutty Ranks started his career at the famed Techniques and Penthouse labels where he cut hits such as Press the Trigger, Limb by Limb and Stopper and he has also been criticized for his slack lyrics and his glorifying of violence. In 2000 he released the album 'Back With a Vengeance' produced by King Jammy, a set where he ventured more into hip-hop.