In December last year veteran singer Jimmy Cliff dropped the acclaimed EP 'Sacred Fire'. It was produced by award-winning U.S. punk rocker Tim Armstrong of Rancid fame.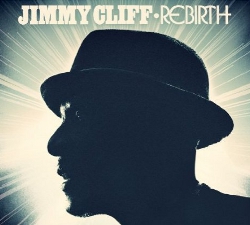 Now the pair have recorded a 13 track album together – 'Rebirth'. It's Jimmy Cliff's first album in seven years.
'Rebirth' features the brand new single One More and a version of the classic Clash song, Guns of Brixton.
"I was inspired to re-visit my musical past and decided to go back to my roots on this record, Rebirth is a new chapter in my life and signifies a rebirth in my career and all I have left to accomplish," says Jimmy Cliff in a press statement.
'Rebirth' will be available from 16th July, and as a teaser you can download the single One More by clicking here. It's only available until June 27th, so get it for free while you can.