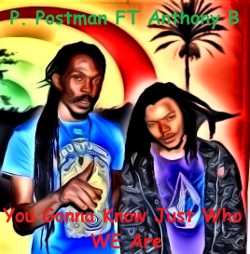 When Anthony B visited Africa for the first time in March 2012 he performed on stage with local South African singer P. Postman at the Reggae on Rise festival in Johannesburg.
They also found time for recording the single You Gonna Know Just Who We Are, available for digital download since a few days.
P. Postman hails from a family of musicians and is the son of South African singer Colbert "Harley" Mukwevho. He has performed from the tender age of 13 and has up until today put out three full-length albums.