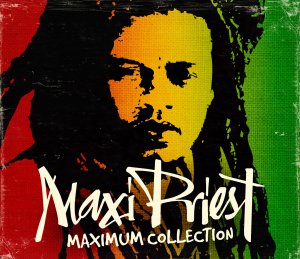 Maxi Priest is probably the most successful British reggae singer to date. His smooth Close to You reached the number one spot on the Billboard Hot 100 chart in 1990 and was in the top ten in both Australia and the UK the same year.
His career started in London where he sung with Saxon Studio International in the early to mid 80's. His first major album was the self-titled 'Maxi Priest' put out in 1988. It included a cover of Cat Stevens' Wild World and established him as one of the top British reggae singers.
His first retrospective is titled 'Maximum Collection' and collects 36 tracks on two discs. The collection is enhanced by fresh recordings and remixes and also includes collaborations with Gappy Ranks, Shabba Ranks, Beres Hammond, Michael Rose, UB40, Shaggy and Dennis Brown.