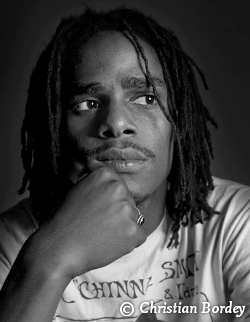 25 year-old Jamaican singer Matthew McAnuff – son of Winston McAnuff – was murdered on the morning of Wednesday August 22 in a section of St. James, Jamaica. His brother Rashaun "Kush" McAnuff, of the Uprising Roots Band, has according to Jamaica Observer confirmed his death.
According to a police report, cited by Jamaica Observer, Matthew McAnuff and another man had a dispute which turned physical, and the man was injured, where after residents attacked Matthew McAnuff and chopped him several times. He was taken to hospital where he was pronounced dead.
Matthew McAnuff is most known for his work with French label Makasound and his single Be Careful with Inna di Yard Allstars.
One of his latest singles was If You Want War for French label Own Mission.