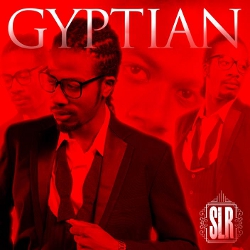 While Gyptian is preparing for his 2013 full-length studio album 'Sex, Love & Reggae', the 2010 Soul Train and MOBO award-winning sex-fueled singer returns with the aptly abbreviated 'SLR' EP available October 16 on VP Records.
This six-song, digital-only, selection follows his critically acclaimed Billboard Top 200 album 'Hold You' and its title-track smash produced by Ricky Blaze, which sold over 500,000 digital downloads, led to a remix with U.S. rapper Nicki Minaj and dominated urban radio stations in 2010.
'SLR' is a mix of love songs featuring Gyptian's most recent hits My Number One, Overtime, One More Night, All Over and Wine Slow as well as the previously unreleased My Royal Love.