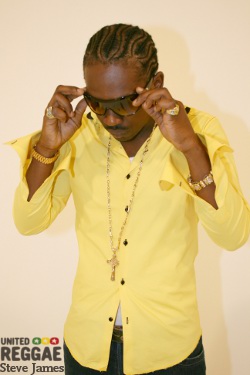 Reggae Artiste Busy Signal will be a free man once again in a matter of months. The artist who was sentenced to six months in prison in a US court after pleading guilty to charges of failing to show up for trial. The artist will end spending only another two months in prison as he already served four months in lock up.
Back in 2002 Busy Signal was slapped with two cocaine charges but fled the US before his case could go to trial. He was extradited to the USA in June to face the charges of not showing up for trial.
The artist who released his 'Reggae Music Again' album earlier this year should be back home sometime in November.