Legendary reggae label Greensleeves - nowadays a subsidiary to U.S. reggae giant VP Records - have started a reissue program covering a bunch of highly regarded albums from the late 70's and early 80's.
The 19 reissued albums have been unavailable for a long-time and some of them are in much demand. Now they come with new mastering and original LP cover art.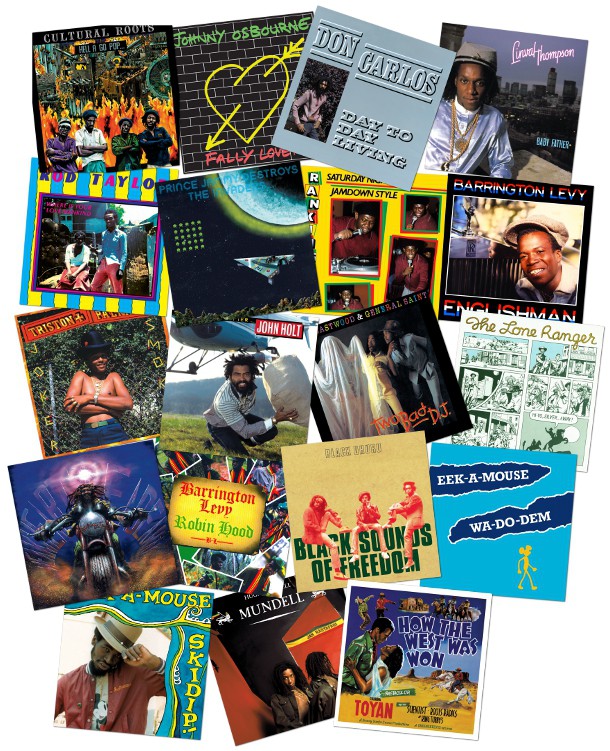 Check your local vendor and ask for any of these titles – Ranking Joe's "Weakheart Fadeaway" and "Saturday Night Jamdown Style", Barrington Levy's "Englishman" and "Robin Hood", Johnny Osbourne's "Fally Lover", Rod Taylor's "Where's Your Love Mankind", Toyan's "How the West Was Won", Black Uhuru's "Black Sounds of Freedom", Clint Eastwood & General Saint's "Two Bad DJ", Prince Jammy's "Prince Jammy Destroys the Invaders", Eek-A-Mouse's "Wa-Do-Dem" and "Skidip!", Hugh Mundell's "Mundell", Lone Ranger's "Hi-Yo, Silver, Away", Triston Palma's "Joker Smoker", Don Carlos' "Day to Day Living", Linval Thompson's "Baby Father", John Holt's "Police in Helicopter" and Cultural Roots' "Hell a Go Pop".