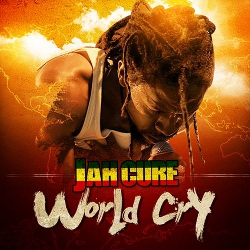 Rumours and press releases have been swirling around Jah Cure's album 'World Cry' for over a year, and now it's finally here.
A sneak digital release was put out by the label SOBE in late November, when they dropped 100 digital advance copies of the album to the first 100 who ordered it as a special Jah Cure set, accompanied with a T-shirt.
The actual worldwide release was on Tuesday December 11, three months after the All By Myself promotional single with the late hip-hop artist 2 Pac. The physical version of the album will be released at the end of January 2013.
Meanwhile Jah Cure has released his first solo production on his Iyah Cure label. That Girl appears on the compilation 'Strictly the Best Vol. 47' and he's now on tour around the world.