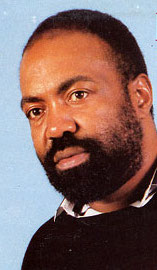 Lloyd Charmers played an important role in the development and internationalization of reggae music. He was a member of the acclaimed vocal harmony trio the Uniques in the 60's, but later moved on to pursue a solo career as a producer and a keyboard player.
His productions range from Ras Michael & Dadawah's groundbreaking debut album 'Peace & Love', Ken Boothe's chart topper Everything I Own and the notorious and very rude album 'Censored!'.
Lloyd Charmers was 74 years old.