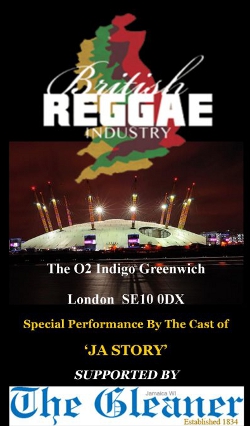 The 2013 British Reggae Industry Awards (B.R.I.A) are to take place at the Indigo 02 Arena, London on Thursday, February 21st.
First established in 1981 these awards have been used to acknowledge British artists for their dedication to reggae music. During that time the British public's love of reggae has unfortunately diminished but with new and exciting music styles like dubstep and artists like Hollie Cook revitalizing peoples interest in reggae it is hoped that this recognized event will help and encourage the development of reggae music amongst the younger generation.
There will be a host of live performances on the night from artists' such as Little Roy, Tippa Irie, Lovella Ellis, Buckey Ranks, Skibu, Michael Gordon, Miss Kjah, Mr Jimmy London, and all the way from Scotland a reggae lovers rock band called The iFoundation.
If you would like to go along and show your support for British Reggae tickets are available from the Ticketmaster website or visit the British Reggae Industry Awards site at www.britishreggaeawards.co.uk/ for more information and to view a comprehensive list of ticket outlets.