The late great singer Freddie McKay's untimely death in 1986 robbed Jamaican music of one of its most distinctive talents.
Since that time many of his impressive back catalogue of albums have remained rarities.
But that could be about to change with French label Iroko's announcement that they are repressing McKay's 1983 Linval Thompson produced LP 'Tribal Inna Yard'.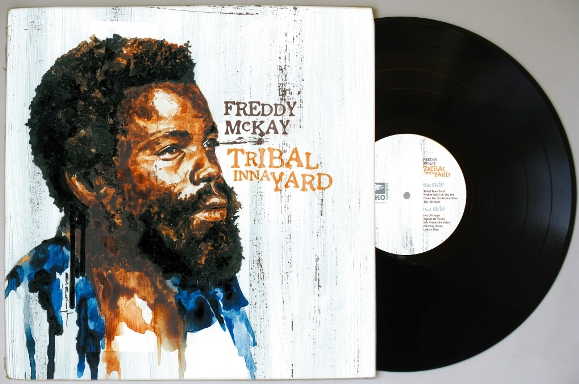 Iroko gave this statement on the label's Facebook:
"This is the Lp from Freddy Mckay named Tribal Inna Yard. It is a very very rare Lp produced by Linval Thompson.
I give thank to Roberto Roberto Sánchez for having link me up with Linval Thompson.
Again, Roberto put me in touch with Cholo from Roots Fyah who did a great work for artwork and i highly thank Sil Cunningham for the great work she did with this drawing!
This Lp will be printed on a thicker jacket as it deserves it!
I hope that you will like it."
Dub fans will recognise the song Hey Stranger as a vocal from Scientist's 'Dub Landing Volume 1'.
No release date has been given but Tribal Inna Yard can be pre ordered at http://www.iroko-records.com/product/bb-22/.