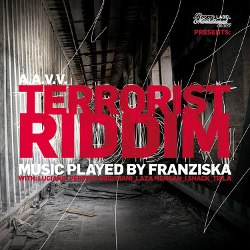 Italian Ragga Meridional Crew has together with Franziska created the haunting and powerful Terrorist riddim.
This ground shaking contains a lingering melodic and is voiced by the fiercely well-dressed Perfect and veteran chant down Babylon singer Luciano along with newcomers such as Laza Morgan, I Shack and Italy's own Tizla.
The Terrorist riddim is now available on digital platforms.