A few years ago UK renowned producer Curtis Lynch of Necessary Mayhem Records revealed a Gregory Isaacs remix project. And on 15 April it's time present the results.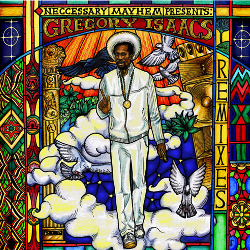 The album – neatly titled 'Gregory Isaacs Remixes' – collects 14 tracks taken from the late Gregory Isaacs and producer Augustus "Gussie" Clarke's vast catalogue of albums and hit songs. The tracks selected for the album includes classics such as Night Nurse, Private Beach Party and Let Off the Supm, and are described as some of Curtis Lynch personal favorites.
"The clear unmixed vocals and instruments were bliss for me. These masterpieces have been remixed and reworked by some of the industry's finest musicians and audio engineers," says Curtis Lynch in a press release.
'Gregory Isaacs Remixes' is put out as CD and digital download. The first single Private Beach Party was already released on 11 March.