U.S. reggae and singjay Jah Sun follows-up on last year's album 'Battle the Dragon' with a new set out on April 25. And United Reggae now offers you the opportunity to download the up-tempo and bright California anthem Everyday of the Week produced by French crew Bost & Bim. Download the tune for free until April 22 here.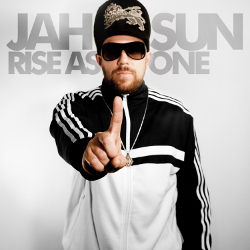 The new album is titled 'Rise as One' and collects collaborations with artists such as Sizzla, Kabaka Pyramid, Chronixx, Richie Spice, Gappy Ranks and Denham Smith.
"The message of the album is consistent with previous releases in terms of positive and conscious lyrics. Musically, however, about half of the album has an old school feel. From rocksteady in "Everyday of the Week" to old school dancehall in the tribute to foundation deejays "Mad up di Place". Even the more modern sounding riddims have a hint of the old school flavor," explains Jah Sun.
Apart from Bost & Bim several notable producers have been involved, including Bizzarri from Italy, House of Riddim from Austria, Dynasty from the U.S. and Oneness from Germany.
"I have recorded with many different producers and artists from around the world and this album has by far been the most fun project I have done to date. I can't wait to share it with reggae music lovers near and far," concludes Jah Sun.