A few years back Swiss label Reggae Fever put out a relick of Mikey Dread's His Imperial Majesty riddim, originally voiced by Rod Taylor in 1978.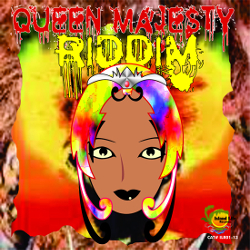 Now another version has dropped. This time by Jamaican label Island Life Records and its producers Ezroy "Pappa Nero" Francis and Erwin "Purple" Ewing. Their cut is much smoother compared to the original, haunting, version.
The new relick is titled Queen Majesty riddim and holds nine vocal versions voiced by Lutan Fyah, Sizzla, Spectacular, Anthony Redrose, Adventurous, George Nooks, Q'Shan, Smooth T and Spade.
Check it on your favorite digital platform.