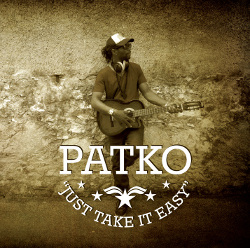 Patko was born in French Guyana by Surinamese parents in 1979 and moved to Paris about 20 years later. He has played in bands and sung on sound systems and now he has put out his debut album 'Just Take It Easy'.
Patko has penned for several other artists, including Zamunda and Takana Zion, and his debut album boasts a myriad of influences, ranging from reggae and dancehall to hip-hop and Latin music.
The album features twelve tracks, including a short intro and a short outro, sung in English patois, Creole and French. It's now available on CD and digital platforms.