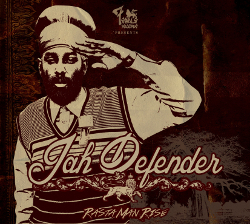 Trinibagoan singer Jah Defender has been making music for almost ten years. He started his career as Jah Faya, but changed his name because Jah Defender sounded more in line of what he wanted to accomplish as a singer.
Over the years he has worked with Canadian labels Is Royal Records and Backyard Studio as well as local labels in Trinidad and Tobago.
His debut album 'Rastaman Rise' is however entirely produced by French label 7 Seals Records and hosts 15 tracks influenced by his Rastafarian faith.
'Rastaman Rise' was released on July 8 on CD and digital platforms.