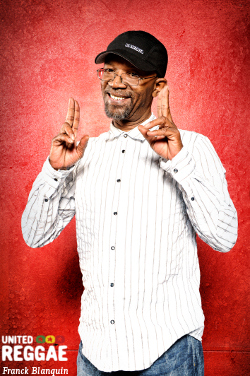 Beres Hammond is to be awarded the Order of Jamaica this October for his achievements in music.
According to the Jamaica Observer "Hammond is among seven persons who will receive Jamaica's fourth highest honour, to be handed out by Governor General Sir Patrick Allen on October 21 at King's House."
Golden voiced Studio 1 crooner Delroy Wilson will posthumously receive the Order of Distinction. The deejay Charlie Chaplin will be collecting the same title.
But the most unexpected and uplifting news for dedicated reggae fans is an Order of Distinction for Panamanian born drummer Fil Callender - who Sly Dunbar credits as inventing the steppers pattern on Winston Francis' Studio 1 hit Mr Fix It.
Callender told United Reggae, "I was recommended by other musicians last year but did not get it then. I had actually forgotten about it as I did not know that another application was sent in for me this year. I received a call on Emancipation day from the Prime Minister's office. It took me a couple seconds to realize it was not one of my friends 'pranking' me. I feel a sense of pride but with deep humility to receive this award."