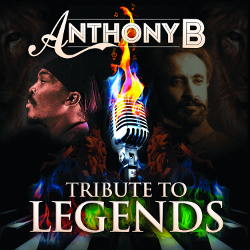 Blazing reggae chanter Anthony B has recently released a brand new album – Tribute to the Legends. As the title implies the album features lots of covers, 16 to be exact. And from ten musical legends. It's a diverse bunch to say the least, ranging from Bob Marley and Toots & The Maytals to John Lennon and Elvis Presley.
"I chose to make a tribute album to first show how much these legends influence my music and my life. I think a lot of our young people need to know where we are coming from musically and to help them be better in the future," says Anthony B in a press release.
Tribute to the Legends is now available on digital platforms.