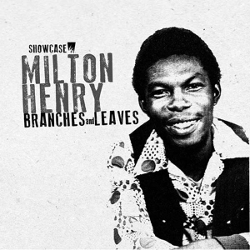 French reissue label Iroko widens its business and drops a fresh album from underrated and under-recorded Jamaican singer Milton Henry, who started his career more than 40 years ago as part of rocksteady vocal harmony trio The Leaders alongside Roy Palmer and Prince Alla.

Branches and Leaves is a brand new twelve track set produced and mixed by Spain's acclaimed Roberto Sánchez, who has previously put out widely celebrated albums from Earl Zero and Alpheus.

The live instrumentation was recorded in Spain and then voiced in New York City by Wackies main Lloyd Barnes at his studio in Brooklyn.
It's presented in a showcase style and fashion and currently available on CD and LP.