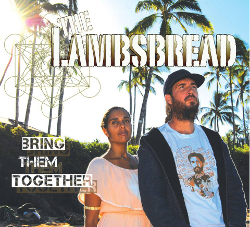 Hawaiian artist The Lambsbread has teamed up with two of the island's most respected conscious reggae labels – Rumble Rock Recordz and Jah Youth Productions – for the album Bring Them Together.
The album collects 14 tracks and combinations with Prezident Brown, Fantan Mojah and Perfect Giddimani.
It's available now on digital retailers worldwide.