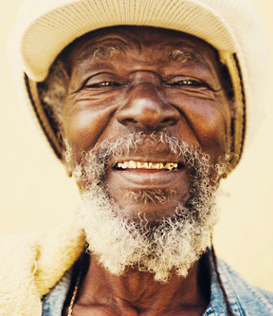 Legendary percussionist Uziah "Sticky" Thompson died on Monday August 25 from a heart attack, writes Jamaica Observer.
Uziah Thompson played on countless of albums and tunes during his more than 50 years long career. He worked with more or less everyone in the Jamaican music industry, including The Wailers, The Mighty Diamonds, Alton Ellis, Dennis Brown, Jimmy Cliff, Ken Boothe, Gregory Isaacs and Yabby You.
"He had great tempo... Sticky was always happy when him in the studio," says veteran drummer and producer Sly Dunbar to Jamaica Observer, and adds that he was one of the steadiest percussionists to work with.
Uziah Thompson was 78 years old when he died and is survived by his wife, five children and a brother.