Jamaican singjay Kabaka Pyramid – who started his career as a rapper – has just put out a fresh mixtape together with Livity Movement's Dev Kutta.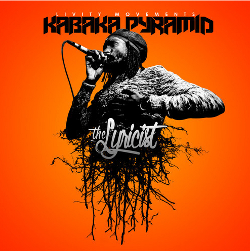 Titled The Lyricist showcases the talent and lyrical ability of Kabaka Pyramid who has been recently dubbed a conscious revolutionary lyricist.
"When coming up with the title it was so simple, because whenever listening to Kabaka Pyramid I always say he is 'The Truth' or a real lyricist. So I didn't want to impose my views by calling the mix 'The Truth' I will let the listeners be the judge, but you can't deny that he is 'The Lyricist'," says Dev Kutta.
The set collects 24 cuts and throughout the set one can hear excerpts of Kabaka Pyramid discussing different views on reggae and Rastafari. Included are combinations with Chronixx, Masicka, Exco Levi, Tarrus Riley, Protoje, Sizzla and Dre Island.
Several fan favourites can also be heard on the set, for example Liberal Opposer and Selassie Souljahz.
Check the mixtape at Soundcloud.
.