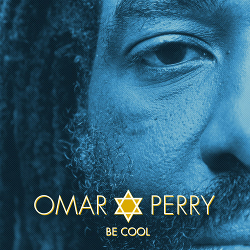 Legendary production and mixing wizard Lee Perry's son Omar Perry is ready to drop his fourth set Be Cool, an effort following his album The Journey, released in 2011.
Be Cool will be put out on Guillaume Bougard's label Tabou1 and includes seven scorchers produced by Sly & Robbie along with hard mixing by New York city's Dub-Stuy crew out of Brooklyn.
Be Cool will be released as digital download and streaming on February 2.