We are glad to announce that Jamaican singer Derajah's self-produced song The Time is Now won our Production Competition in partnership with Rolling Lion Studios.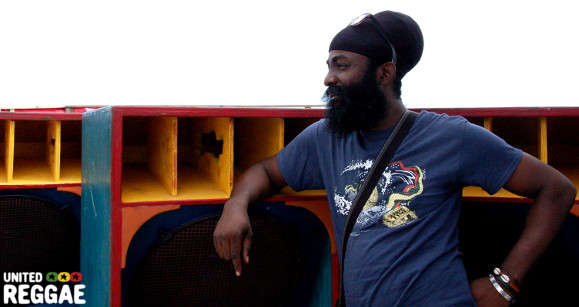 He will get this song mixed, dubbed and mastered by Daniel Boyle (a Grammy nominated mix engineer and producer, who produced and mixed Lee Perry's recent album, Back on the Control's), using Rolling Lion Studios super rare class A, analogue studio equipment.
"We had some great entries from all over the world, and want to say thank you for everyone who took the time to prepare a track and submit it. It was a really hard choice, but the combination of fantastic vocals and very nice instrumentation on Derajah's song won the day!" said Daniel Boyle.
We will publish the finished song when it is mixed and mastered.
Derajah was a member of Earl Chinna Smith's acoustic collective Inna De Yard. In 2007 he linked with the French band Donkey Jaw Bone and released his debut album, Paris Is Burning.
The song was recorded in late March at the Quik Keyz Recording Studio (Jamaica) with engineer Timothy "Quik Keyz" Kahwa, Curtis Arnaud on bass, Radje Jaddoe on drums and keys and Derajah on percussion.