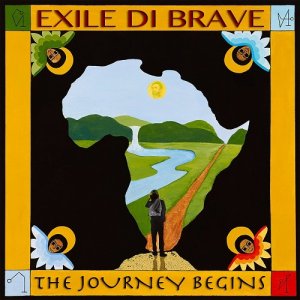 More than a decade after his first recorded song Jamaican singer Exile Di Brave – who is equipped with degree in engineering from University of Technology in Jamaica – drops his second album The Journey Begins, an effort following his set The Calling, released in 2012.
Exile Di Brave started as one part of rap trio NHC, but went solo after three years when he realized that reggae was better suited for him and his messages.
"The Journey Begins is more mature in terms of reggae music, its roots are deeper, the lyrics more precise, the message cleaner. It sounds more live, more acoustic," says Exile Di Brave, and adds:
"Me just try to give you a little piece of my life."
The Journey Begins collects 13 tracks and includes guest features from several label mates.