Disturbed by the number of tragic public shootings that have taken place internationally in the last five years, roots singer Yami Bolo recently recorded and released the song Cease Fire.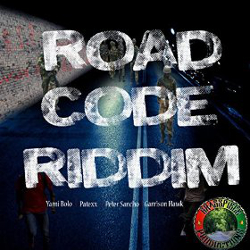 It is Produced by Grasspiece Productions out of Florida on Road Code Riddim.
"We have to work towards a successful and peaceful worldwide disarmament of nations, as love is what we need to cross the borders, from the youths in the ghettos to the leaders of the world," said Bolo.
On his previous song, Love will Keep us Together, the 44-year-old roots artiste called for religious tolerance.
A protege of dub luminary Augustus Pablo, Yami Bolo emerged as a teen sensation during the 1980s.
His best known songs include Puppet Master, Love my Woman and Love is Dangerous, done with Japanese singer Miya.